Turnbow Elementary School students painted a mural they designed Friday, May 13 on the school's campus.
Students from Abby Richardson's fifth-grade art class participated in a watershed education program that taught them how urban environments impact waterways and what can be done to prevent pollutants from entering the water.
The students designed the educational mural as a class project to communicate to others how they can help prevent water pollution.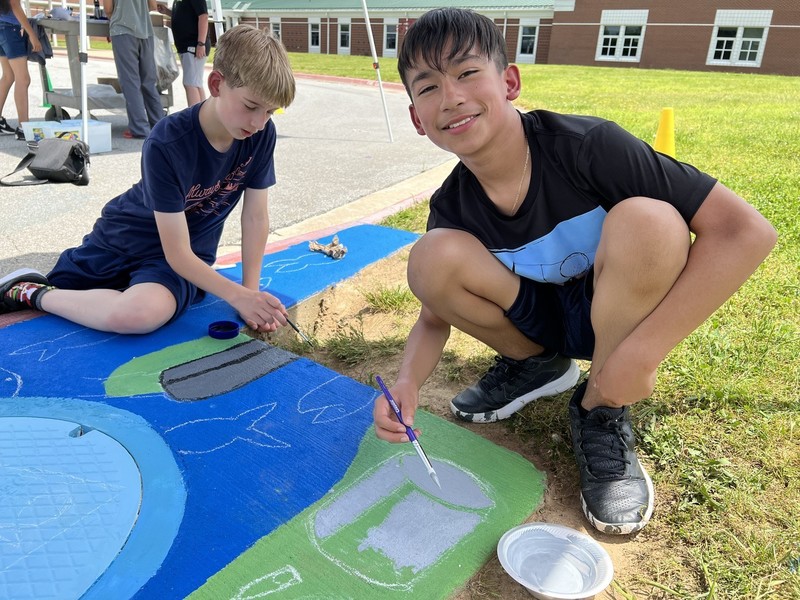 UpStream Art, a project managed by the University of Arkansas System Division of Agriculture Cooperative Extension Service, started in Northwest Arkansas in 2012 and has created over 50 murals in Bella Vista, Bentonville, Fayetteville, Rogers and Springdale.
This year marks the 10-year anniversary of the project, with several activities going on throughout the year to celebrate the milestone, including the maintenance of existing murals.
The purpose of the project is to help people understand storm drains are not the same as a city's sanitary sewer system. Any materials that go into a storm drain goes directly into nature.
"Our hope with the project is to raise awareness that stormwater flows down our streets and parking lots, carrying pollutants like trash, pet waste, auto fluids and fertilizers directly into a creek or stream," Maginot said.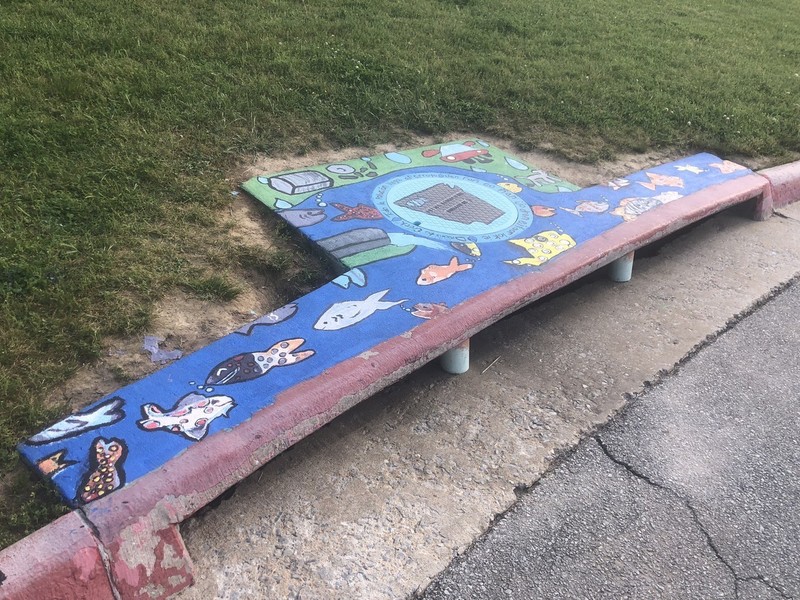 This is the sixth UpStream Art mural Springdale Public Schools students have collaborated to design. The first was installed at the Jones Center in 2014 in collaboration with Art Feeds and was designed by Parson Hills Elementary School students. Four additional murals were designed in collaboration with Archer Learning Center and the Springdale Senior Center on the four corners of Park Street and Meadow Avenue in 2015.